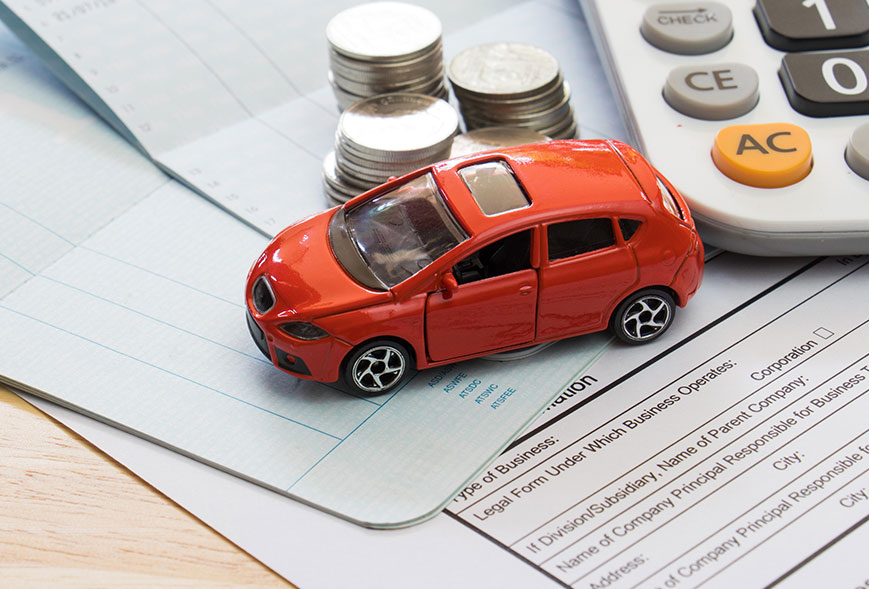 Usage-Based Insurance:
Technology affects every part of life, even the insurance services that people use for having a safer life. The explosion of digital and social platforms means new innovation from other sectors will directly influence the expectation of consumers. To put it simply, costumers expect the kind of easy and transparent experience they have in other aspects of their lifestyle from their insurer. With the rapid development of technology, automobiles and mobile devices are more connected than ever. Each year nearly 400,000 people under 25 die on roads, on average over 1,000 accidents a day occur. So insurance tries to reduce these censuses and people pay insurance to reduce after accident problems.
One of the newest services in insurance is called usage-based insurance that provides an opportunity for insurers to tailor insurance to the customer's specific behaviors and usage patterns. UBI providers suggest an effective solution has the potential to reduce claims cost by 40%, reduce policy administration by 50%, thus substantially and more effectively reducing acquisition costs and price policies.
Traditional Insurance Has So Many Challenges That We Can List:
Optimization of Underwriting

Providing quantitatively defined risk-based pricing

Price to attract lower-risk insured
Create a Lower-Risk Customer Base
Reducing Costs

The battle of increasing cost in claim frauds

Processing claims more efficiently and effectively
Creating Means for Cost-Effective Data Collection and Management
Building Customer Loyalty

Connecting insured to underwriting and cost calculations

Providing feedback on the safe and cost-effective

operation

Reducing time to pay claims
Creating a Direct Channel for Additional Products and Services
Meeting Technology Requirements

Collecting and manage the vast data set

Providing deep analysis and conclusions
Integration With Core Insurance and ERP Systems
Managing Operational Complexity

Complying with disclosure requirements

Ensuring security and privacy of customer data

Addressing implementation complexity
So they should solve these challenges and make a better connection with costumes to keep them satisfied and UBI provides lower cost for the costumers that is exactly what they want.
What is UBI Exactly?
In traditional insurance systems, it doesn't matter how costumers use it, they can drive fast, too long or risky.
UBI in the other word is a new generation of insurance. Unlike traditional auto insurance policy, UBI as an insurance premium is determined by a number of factors including past driving history (for example if somebody had a car accident in the past must drive safer now), make and model of the vehicle, the mileage and how customer use their vehicle (such as using the vehicle to drive long distances for work commutes or exclusively for recreational driving). What a traditional auto policy doesn't take into account is factored into the insurance premium. Patterns of driving is present in usage-based insurance.
On the other hand, usage-based insurance is a win-win for the policyholder and the insurance company in that it provides an incentive for the driver to adopt safer driving practices which in turn, lowers the number of accidents and the number of claims the insurance company has to pay out.
Usage-based insurance provides so many kinds of services by driving pattern and distance such as PAYD (pay as you drive) and PHYD (pay how you drive) and so many others. These services can mine your data (habits, moods and locations and other factors like history) and analyze this data. The technology responsible for usage-based insurance also adds the possibility for other driver services that many insurance consumers may find beneficial such as vehicle wellness reports, vehicle theft tracking and automated emergency response capabilities.
Drivers today already have multiple connected devices in their vehicle: a telematics OBU (onboard unit) for emergency assistance and stolen vehicle tracking, smartphone for communication and entertainment, a navigation system with real-time traffic avoidance and speed camera alerts, satellite radio, etc. (commercial fleet vehicles often have more) and with car system developments such as V2V some of the connection delays are resolved.
Telematics-based UBI growth is being propelled by technology advances, which continue to substantially improve the cost, convenience, and effectiveness of using telematics devices. It is through the use of telematics that insurers are able to collect driving data enabling them to monitor and connect a driver's individual risk with premium. Data has traditionally been one of insurance industry's greatest and more valuable assets.
The ubiquity of wireless connectivity, the increasing sophistication of in-vehicle electronics and machine-to-machine (M2M) communication is presenting the auto insurance industry with a historic transformational challenge. Insurers are investing in their ability to collect, store, manage and analyze vast amounts of variable data to solve complex problems in order to remain competitive and profitable. Auto insurance is fast moving towards becoming a big data industry, with telematics-based UBI poised to potentially change the business of insurance as we know it.
How Does it Work?
In short, we can say data is collected from telematics, then the insurance company uses the data as an invoice and calculates the costumer's premium.
There are 3 kinds of data sources we have: telematics vehicle, External Data Sources (like Vehicle Maintenance History) and Insurance Internal Data (like Detailed Customer Profiles)
After the data process, costumers receive feedback on their driving via computer and smartphone (via special defined application and software).
UBI Benefits:
As we mentioned, UBI systems rise both customer and insurer's satisfaction. UBI is poised for massive adoption in both emerging and industrialized global markets.
Customer enthusiasm for connected vehicle experiences that would enhance safety, increase productivity, lower costs, is increasing and commercial markets and next-gen UBI solutions are converging to address these challenges.
However, in some quarters, UBI go to market strategies continue to encounter resistance. Although wireless connectivity, telematics, and analytics have helped lower technology barriers-to-entry, insurers still face sizable regulatory, economic and business hurdles. Fluid regulatory environments, emerging industry standards, consumer privacy concerns, and shifting customer expectations are adding significant complexity, cost and delay to go to market with UBI initiatives.
The value of UBI lies in its ability to provide access to time-sensitive, relevant data.  For insurers, this means finely tuned predictive actuarial models that yield fewer unanticipated claims, better decision making and consequently, the lower total cost of ownership (TCO). For customers, UBI policies offer a number of real-world benefits:
Pay-how-you-drive (PHYD) policies reward safe driving that reduces the likelihood of accidents and help keep fuel usage and maintenance costs to a minimum. Policyholders also benefit from improved roadside assistance, responsive emergency services, and solution-oriented customer support that offer more potential touch points.
It is indeed true that the consumer UBI market has a potential for significant revenue opportunities, a recent study cited the transportation and distribution industry as a demonstration of excellent revenue potential.